Product Description
| | | | | | | | | |
| --- | --- | --- | --- | --- | --- | --- | --- | --- |
| Item No. | φD | L | L1 | L2 | L3 | S | M | Tighten the strength(N.m) |
| SG7-10-14- | 15 | 20 | 6 | 6 | 3 | 1 | M3 | 1 |
| SG7-10-25- | 26 | 26 | 8 | 8 | 4 | 1 | M4 | 1.5 |
| SG7-10-30- | 32 | 32 | 10 | 9 | 5 | 1.5 | M4 | 1.7 |
| SG7-10-40- | 40 | 50 | 17 | 12 | 8.5 | 2 | M5 | 4 |
| SG7-10-55- | 56 | 58 | 20 | 14 | 10 | 2 | M5 | 4 |
| SG7-10-65- | 66 | 62 | 21 | 15 | 10.5 | 2.5 | M8 | 15 |
| SG7-10-80- | 82 | 86 | 31 | 18 | 15.5 | 3 | M8 | 15 |
| SG7-10-95- | 98 | 94 | 34 | 20 | 17 | 3 | M8 | 15 |
| SG7-10-108- | 108 | 123 | 46 | 24 | 23 | 3.5 | M8 | 15 |
1111111111111111
| | | | | | | | | | |
| --- | --- | --- | --- | --- | --- | --- | --- | --- | --- |
| Item No. | Rated torque | Maximum Torque | Max Speed | Inertia Moment | N.m rad | RRO | Tilting Tolerance | End-play | Weight:(g) |
| SG7-10-14- | 1.1N.m | 2.2N.m | 19000prm | 3.9×10-4kg.m² | 45N.m/rad | 0.02mm | 1.0c | +0.6mm | 20 |
| SG7-10-25- | 6.0N.m | 12N.m | 16000prm | 6.8×10kg.m² | 56N.m/rad | 0.02mm | 1.0c | +0.6mm | 25 |
| SG7-10-30- | 6.5N.m | 13N.m | 15000prm | 8.3×10kg.m² | 70N.m/rad | 0.02mm | 1.0c | +0.6mm | 46 |
| SG7-10-40- | 32N.m | 64N.m | 13000prm | 9.3×10kg.m² | 490N.m/rad | 0.02mm | 1.0c | +0.8mm | 135 |
| SG7-10-55- | 46N.m | 92N.m | 10500prm | 3.8×10-3kg.m² | 1470N.m/rad | 0.02mm | 1.0c | +0.8mm | 300 |
| SG7-10-65- | 109N.m | 218N.m | 8300prm | 8×10kg.m² | 2700N.m/rad | 0.02mm | 1.0c | +0.8mm | 570 |
| SG7-10-80- | 135N.m | 270N.m | 7000prm | 1.5×10-2kg.m² | 3100N.m/rad | 0.02mm | 1.0c | +1.0mm | 910 |
| SG7-10-95- | 260N.m | 520N.m | 6000prm | 1.9×10kg.m² | 4400N.m/rad | 0.02mm | 1.0c | +1.0mm | 1530 |
| SG7-10-108- | 430N.m | 860N.m | 5000prm | 3×10kg.m² | 5700N.m/rad | 0.02mm | 1.0c | +1.0mm | 2200 |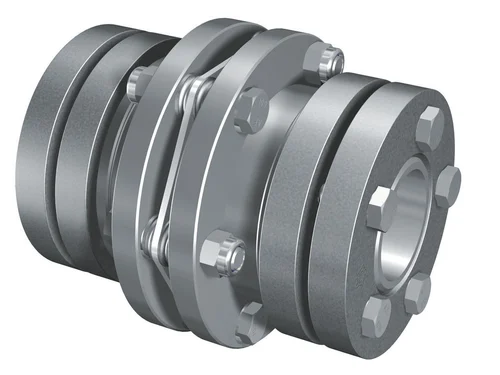 What are the common installation mistakes to avoid when using flexible couplings?
Proper installation is crucial for the reliable and efficient performance of flexible couplings. Here are some common installation mistakes to avoid:
Incorrect Alignment: One of the most critical installation errors is improper alignment of the driving and driven shafts. Misalignment can lead to premature wear, increased vibration, and reduced power transmission efficiency. It is essential to align the shafts within the specified tolerances provided by the coupling manufacturer.
Over-Tightening: Applying excessive torque to the coupling's fasteners during installation can cause damage to the flexible elements and decrease their ability to accommodate misalignment. It is essential to follow the recommended torque values provided by the coupling manufacturer to ensure proper clamping without over-tightening.
Improper Lubrication: Some flexible couplings may require lubrication of their flexible elements or moving parts. Failure to lubricate as recommended can lead to increased friction, wear, and reduced service life of the coupling.
Using Damaged Couplings: Before installation, it is crucial to inspect the flexible coupling for any signs of damage or defects. Using a damaged coupling can lead to premature failure and potential safety hazards. If any damage is detected, the coupling should be replaced with a new one.
Wrong Coupling Selection: Selecting the wrong type or size of the coupling for the application can result in inadequate performance, premature wear, and possible coupling failure. It's essential to consider factors such as torque requirements, speed, misalignment compensation, and environmental conditions when choosing the appropriate coupling.
Ignoring Operating Conditions: Failure to consider the specific operating conditions, such as temperature, humidity, and exposure to corrosive substances, can lead to accelerated wear and reduced coupling lifespan. Choosing a coupling that is compatible with the operating environment is essential.
Ignoring Manufacturer Guidelines: Each flexible coupling comes with specific installation guidelines provided by the manufacturer. Ignoring these guidelines can lead to suboptimal performance and potential safety issues. It is crucial to carefully follow the manufacturer's instructions during installation.
By avoiding these common installation mistakes and following best practices, the reliability, efficiency, and service life of flexible couplings can be maximized, leading to improved performance of the mechanical system as a whole.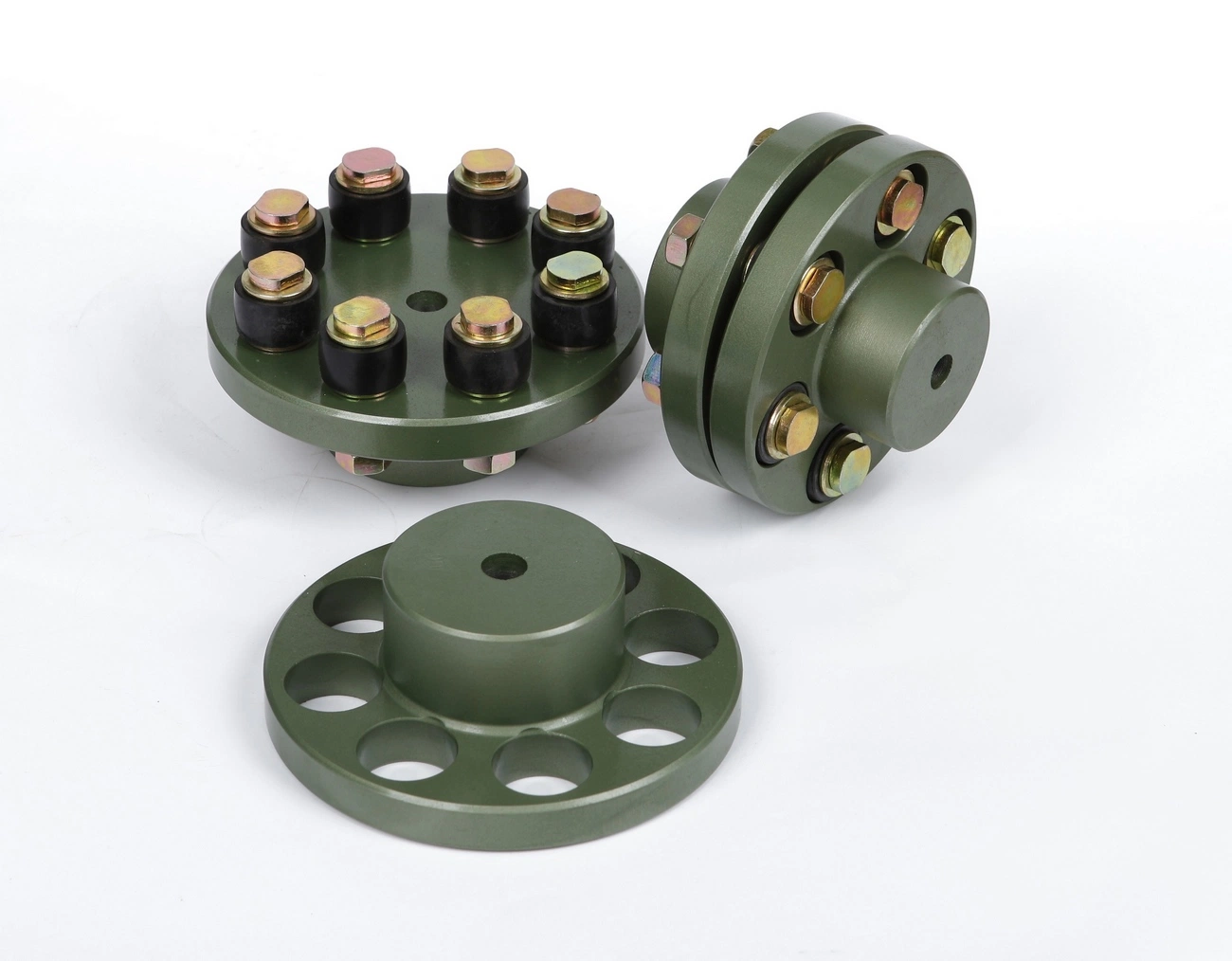 What are the differences between flexible couplings and rigid couplings in terms of performance?
Flexible couplings and rigid couplings are two distinct types of couplings used in mechanical systems, and they differ significantly in terms of performance and applications.
Torsional Flexibility: The primary difference between flexible and rigid couplings lies in their ability to handle misalignments and torsional flexibility. Flexible couplings are designed with elements, such as elastomeric inserts or metal bellows, that can deform or twist to accommodate shaft misalignments, angular offsets, and axial movements. On the other hand, rigid couplings do not have any flexibility and maintain a fixed connection between the shafts, which means they cannot compensate for misalignment.
Misalignment Compensation: Flexible couplings can absorb and mitigate misalignment between shafts, reducing stress and wear on connected components. In contrast, rigid couplings require precise alignment during installation, and any misalignment can lead to increased loads on the shafts and bearings, potentially leading to premature failure.
Vibration Damping: Flexible couplings, especially those with elastomeric elements, offer damping properties that can absorb and dissipate vibrations. This damping capability reduces the transmission of vibrations and shocks through the drivetrain, improving the overall system performance and protecting connected equipment. Rigid couplings, being solid and without damping elements, do not provide this vibration damping effect.
Backlash: Flexible couplings can have some degree of backlash due to their flexibility, particularly in certain designs. Backlash is the play or free movement between connected shafts. In contrast, rigid couplings have minimal or no backlash, providing a more precise and immediate response to changes in rotational direction.
Torque Transmission: Rigid couplings are more efficient in transmitting torque since they do not have any flexible elements that can absorb some torque. Flexible couplings, while capable of transmitting substantial torque, may experience some power loss due to the deformation of their flexible components.
Applications: Flexible couplings are widely used in applications that require misalignment compensation, damping, and shock absorption, such as pumps, motors, and industrial machinery. On the other hand, rigid couplings are used in situations where precise alignment is critical, such as connecting shafts of well-aligned components or shafts that require synchronous operation, like in some encoder applications.
In summary, flexible couplings excel in applications where misalignment compensation, vibration damping, and shock absorption are required. They are more forgiving in terms of alignment errors and can accommodate dynamic loads. Rigid couplings, on the other hand, are used in situations where precise alignment and zero backlash are essential, ensuring direct and immediate power transmission between shafts.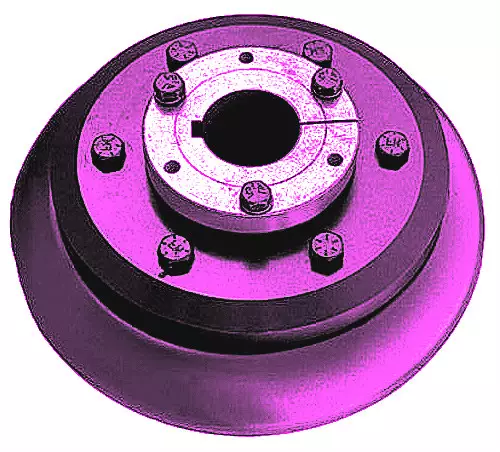 Are there any safety considerations when using flexible couplings in rotating machinery?
Yes, there are several safety considerations to keep in mind when using flexible couplings in rotating machinery. While flexible couplings offer numerous benefits in terms of misalignment compensation, vibration isolation, and shock absorption, improper use or maintenance can lead to safety hazards. Here are some important safety considerations:
Proper Installation: Ensure that the flexible coupling is installed correctly and securely following the manufacturer's guidelines. Improper installation can lead to coupling failure, unexpected disconnection, or ejection of coupling components, which may result in equipment damage or injury to personnel.
Alignment: Proper shaft alignment is essential for the reliable and safe operation of flexible couplings. Misaligned shafts can cause excessive stress on the coupling and connected components, leading to premature wear and possible failure. Regularly check and maintain proper shaft alignment to prevent safety risks.
Operating Conditions: Consider the environmental and operating conditions of the machinery when selecting a flexible coupling. Some couplings are designed for specific temperature ranges, hazardous environments, or corrosive atmospheres. Using a coupling that is not suitable for the operating conditions can compromise safety and performance.
Torque and Speed Limits: Always operate the flexible coupling within its specified torque and speed limits. Exceeding these limits can cause coupling failure, leading to unexpected downtime, equipment damage, and potential safety hazards.
Maintenance: Regularly inspect and maintain the flexible coupling to ensure its continued safe operation. Check for signs of wear, damage, or corrosion, and promptly replace any worn or damaged components with genuine parts from the manufacturer.
Emergency Stop Mechanism: In applications where safety is critical, consider implementing an emergency stop mechanism to quickly halt machinery operation in case of coupling failure or other emergencies.
Personal Protective Equipment (PPE): When working with rotating machinery or during maintenance tasks involving couplings, personnel should wear appropriate PPE, such as gloves, eye protection, and clothing that can resist entanglement hazards.
Training and Awareness: Ensure that personnel working with the machinery understand the potential hazards associated with flexible couplings and receive proper training on safe handling, installation, and maintenance procedures.
By adhering to these safety considerations, operators and maintenance personnel can mitigate potential risks and ensure the safe and reliable operation of rotating machinery with flexible couplings. Additionally, it is essential to comply with relevant safety standards and regulations specific to the industry and application to ensure a safe working environment.



editor by CX 2023-08-07