Product Description
Factory direct sale exhaust flexible pipe hks muffler
Why choose us? What can we do for you?
We are the   top ten   leading brand.We have   24  years of   exhaust system and industrial pipe.
Founded in 1992 and experienced in the field of exhaust system and industrial pipe for 24 years.
We have large capacity, over 200000pcs/month.
Management system certification:ISO9001.ISO14001.TSI16949.
We have our own technical and mould deparmtent, ready for any customized products.
Sales network expands from over domestic sales to all over the world.
Product profile
NDMINAL LINSIDE 
DIAMETER I.D
OVERALLLENGTH
 O/L
OVERALLLENGTH O/L
OVERALLLENGTHO/L
NOMINAL INSIDE 
DIAMETER I.D
OVERALLLENGTH O/L
1-3/4 " (45mm)
4 " (102mm)
 2-1/2 "(63.5mm)
4 " (102mm)
43mm
120mm
6 " (152mm)
6 " (152mm)
165mm
8 " (203mm)
8 " (203mm)
180mm
9 " (230mm)
9 " (230mm)
50mm(52mm)
120mm
10 " (254mm)
10 " (254mm)
165mm
11 " (280mm)
11 " (280mm)
54.5mm
120mm
2"(51mm)
12 " (305mm)
12 " (305mm)
150mm
4 " (102mm)
 3 "(76.2mm)
4 " (102mm)
180mm
6 " (152mm)
6 " (152mm)
200mm
8 " (203mm)
8 " (203mm)
250mm
9 " (230mm)
10 " (254mm)
60mm(61mm)
160mm
10 " (254mm)
12 " (305mm)
200mm
2-1/4 " (57.2mm)
11 " (280mm)
6 " (152mm)
240mm
12 " (305mm)
 3-1/2" (89mm)
8 " (203mm)
65mm
150mm
4 " (102mm)
10 " (254mm)
200mm
6 " (152mm)
12 " (305mm)
70mm
100m
8 " (203mm)
 4" (102mm)
8 " (203mm)
120mm
9 " (230mm)
10 " (254mm)
150mm
10 " (254mm)
12 " (305mm)
200mm
11 " (280mm)
 Other sizes are available,ID32,ID36,ID38,ID40,ID46,ID48,ID115,ID125etc
12 " (305mm)
Our company
ZheJiang YueDing company produce quality products and work to provide constant communication with our clients. Our dedication to CZPT allows us to be a stable solution in the marketplace with a quick lead time. We primarily focus on exhaust pipes, including metal hoses and other pipes that are used within the automotive industry . We have designers, engineers, and others who are involved in the process of manufacturing parts. We explore the top materials to use as well as continuously add more technology and innovation to produce higher quality parts. Flexible Exhaust Pipe
Exhibitions
Every year we john 4-5 oversea fairs to meet our customers.What we show is our ability, and what you feel will be our profession . We take the time to answer questions and ensure that our clients understand all there is to know about our products. Further, we work with all of our clients to help find the right products that will meet both needs and budget. We work hard to provide good customer service and ensure that it is never just about sales, but about building a relationship.
Our customers
As a reliable partner and CZPT supplier, we offer advanced products and have large stock. Our product are sold to many country,have been exported to North America,Western Europe,Southeast Asia,South America,Northern Europe,Mid East,Southern Europe,Africa and many other countries. We would like to cooperate with global customers and make the good protection project in world market.
Work shop
ZheJiang YueDing Company have a production team of hundreds of individuals who work hard to create high quality items that are meant to last. Durability is a top focus and our employees have been trained to ensure they know exactly what needs to be done to produce all of the products that we have available. We take pride in our work and so does each and every 1 of the employees within our Production Department.
Certification
FAQ
1. Q: How about the payment terms?
Normally 30% deposit in advance. It can be discussed when we have friendly relationship.
2. How about Delivery time?
We can produce 200,000 pcs per month, large capacity. Normally, 15 days.
3. Q:Can I get a sample?
For sure, we are willing to supply samples free for quality checking.
4. Q : What's the price?
Reasonable price, competitive price, and acceptable prices, which are all based on good quality.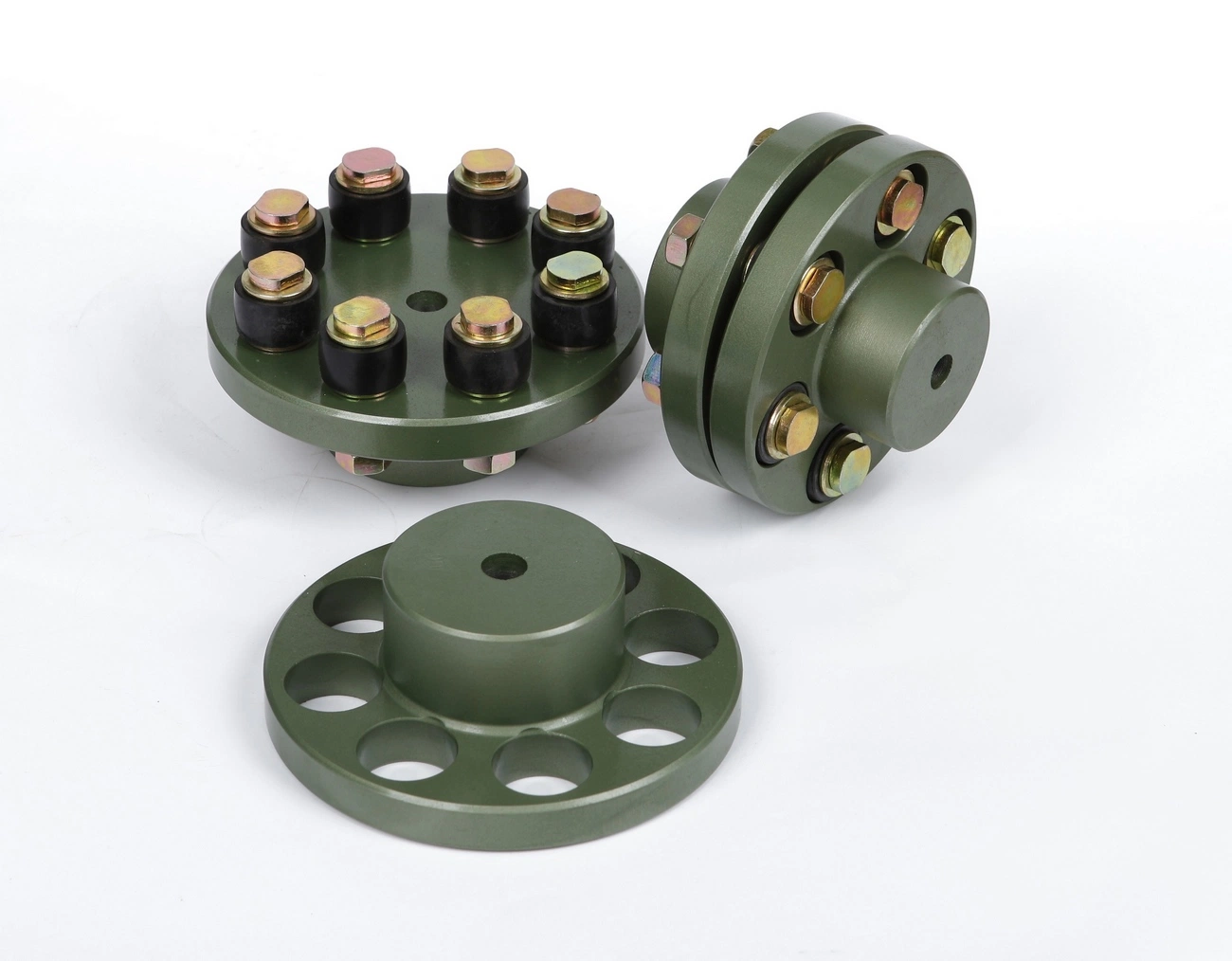 Can flexible couplings be used in food processing and pharmaceutical industries?
Yes, flexible couplings can be used in both the food processing and pharmaceutical industries under certain conditions. These industries have stringent requirements for equipment used in their processes, including hygienic design, cleanliness, and resistance to contamination. Here's how flexible couplings can be used in these industries:
Hygienic Design: In food processing and pharmaceutical applications, flexible couplings with hygienic designs are essential to prevent the accumulation of food particles, dust, or other contaminants. Stainless steel or FDA-approved materials are commonly used to ensure compliance with hygiene standards and ease of cleaning.
Cleanability: The equipment used in food processing and pharmaceutical industries must be easily cleanable to maintain product purity. Flexible couplings with smooth surfaces and no crevices or pockets that can trap particles are preferred.
Chemical Resistance: Some food processing and pharmaceutical applications involve the use of cleaning agents or chemicals. Flexible couplings must be resistant to these chemicals to prevent degradation and ensure long-term reliability.
Corrosion Resistance: In food processing and pharmaceutical environments, equipment is often exposed to washdowns and sanitizing solutions. Flexible couplings made of corrosion-resistant materials can withstand these conditions and maintain their performance over time.
Compliance with Standards: The food processing and pharmaceutical industries are subject to strict regulations and standards. Flexible couplings used in these industries should comply with relevant industry standards, such as FDA, EHEDG, or NSF standards.
Non-Toxic Materials: Flexible couplings used in direct contact with food or pharmaceutical products must be made of non-toxic materials that will not contaminate the process.
Resistant to Temperature Extremes: Some food and pharmaceutical processes involve extreme temperatures. Flexible couplings must be capable of withstanding high and low temperatures without compromising their integrity.
When selecting flexible couplings for food processing and pharmaceutical applications, it is essential to work closely with manufacturers and suppliers who understand the industry's unique requirements. Customized solutions may be necessary to ensure that the couplings meet the specific needs of the application and comply with industry standards.
Summary: Flexible couplings can be used in food processing and pharmaceutical industries when they meet the necessary hygiene, cleanability, chemical resistance, corrosion resistance, compliance with standards, and temperature resistance requirements. Proper selection and application of flexible couplings can contribute to the efficiency and reliability of equipment in these critical industries.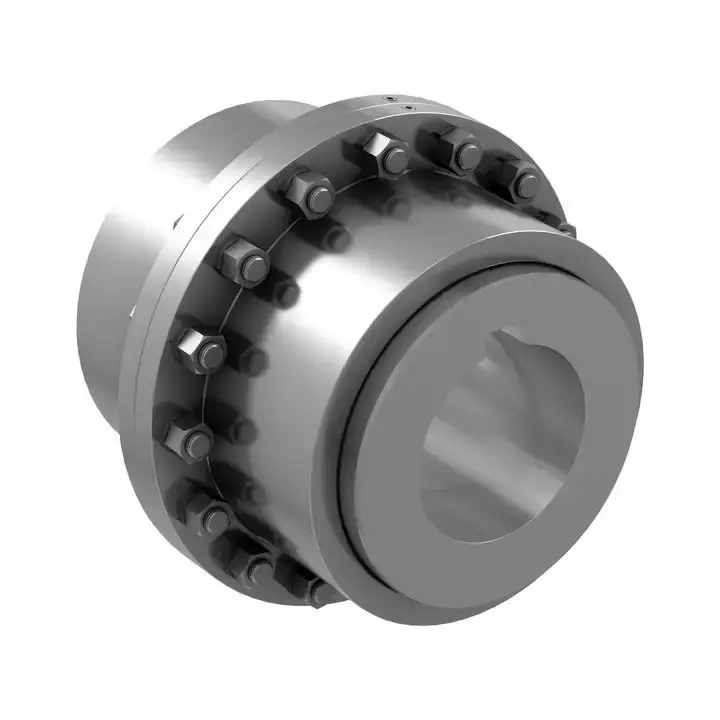 How does a flexible coupling accommodate changes in shaft alignment due to thermal expansion?
Flexible couplings are designed to accommodate changes in shaft alignment that occur due to thermal expansion in rotating machinery. When equipment operates at elevated temperatures, the materials used in the shafts and other components expand, causing shifts in the relative positions of the connected shafts. This thermal expansion can lead to misalignment, which, if not addressed, may result in additional stress on the equipment and premature wear.
Flexible couplings employ specific design features that allow them to handle thermal-induced misalignment effectively:
Flexibility: The primary feature of a flexible coupling is its ability to flex and deform to some extent. This flexibility allows the coupling to absorb small amounts of angular, parallel, and axial misalignment that may result from thermal expansion. As the shafts expand or contract, the flexible coupling compensates for the misalignment, helping to maintain proper alignment between the two shafts.
Radial Clearance: Some flexible couplings, such as elastomeric couplings, have radial clearance between the coupling's mating parts. This radial clearance provides additional room for the shafts to move laterally during thermal expansion without creating excessive forces on the coupling or connected equipment.
Sliding Elements: Certain flexible couplings feature sliding elements that can move relative to each other. This capability allows the coupling to accommodate axial displacement resulting from thermal expansion or other factors.
Flexible Element Materials: The materials used in the flexible elements of the coupling are chosen for their ability to handle the temperature range experienced in the application. Elastomeric materials, for example, can be selected to withstand high temperatures while still maintaining their flexibility.
It is essential to understand that while flexible couplings can compensate for some degree of thermal-induced misalignment, there are limits to their capabilities. If the thermal expansion exceeds the coupling's compensating range, additional measures, such as incorporating expansion joints or using specialized couplings designed for greater misalignment compensation, may be necessary.
When selecting a flexible coupling for an application with potential thermal expansion, it is crucial to consider the expected operating temperature range and the level of misalignment that may occur due to thermal effects. Working with coupling manufacturers and consulting coupling catalogs can help in choosing the most suitable coupling type and size for the specific thermal conditions of the machinery.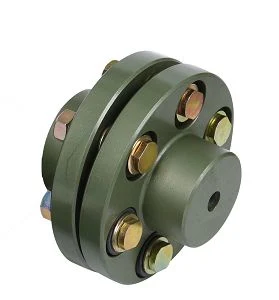 How do flexible couplings compare to other types of couplings in terms of performance?
Flexible couplings offer distinct advantages and disadvantages compared to other types of couplings, making them suitable for specific applications. Here is a comparison of flexible couplings with other commonly used coupling types in terms of performance:
Rigid couplings are simple in design and provide a solid connection between two shafts, allowing for precise torque transmission. They do not offer any flexibility and are unable to compensate for misalignment. As a result, rigid couplings require accurate shaft alignment during installation, and any misalignment can lead to premature wear and increased stress on connected equipment. Rigid couplings are best suited for applications where shaft alignment is precise, and misalignment is minimal, such as in well-aligned systems with short shaft spans.
Flexible couplings, as discussed previously, excel at compensating for misalignment between shafts. They offer angular, parallel, and axial misalignment compensation, reducing stress on connected components and ensuring smooth power transmission. Flexible couplings are versatile and can handle various applications, from light-duty to heavy-duty, where misalignment, vibration damping, or shock absorption is a concern. They provide a cost-effective solution for many industrial, automotive, and machinery applications.
Oldham couplings are effective at compensating for angular misalignment while maintaining constant velocity transmission. They offer low backlash and electrical isolation between shafts, making them suitable for precision motion control and applications where electrical interference must be minimized. However, Oldham couplings have limited capacity to handle parallel or axial misalignment, and they may not be suitable for applications with high torque requirements.
Gear couplings are robust and can handle high torque levels, making them suitable for heavy-duty applications such as mining and steel mills. They offer good misalignment compensation and have a compact design. However, gear couplings are relatively more expensive and complex than some other coupling types, and they may generate more noise during operation.
Disc couplings provide excellent misalignment compensation, including angular, parallel, and axial misalignment. They have high torsional stiffness, making them ideal for applications where accurate torque transmission is critical. Disc couplings offer low inertia and are suitable for high-speed applications. However, they may be more sensitive to shaft misalignment during installation, requiring precise alignment for optimal performance.
The choice of coupling type depends on the specific requirements of the application. Flexible couplings excel in compensating for misalignment and vibration damping, making them versatile and cost-effective solutions for many applications. However, in situations where high torque, precision, or specific electrical isolation is necessary, other coupling types such as gear couplings, disc couplings, or Oldham couplings may be more suitable. Proper selection, installation, and maintenance of the coupling are essential to ensure optimal performance and reliability in any mechanical system.



editor by CX 2023-08-01