Product Description
stepper motor axis shaft flexible couplings with size 5*8 5*5
Quick Details:
Structure: Jaw / Spider
Flexible or Rigid: Flexible
Standard or Nonstandard: Standard
Material: Aluminium
Brand Name: YD
Place of Origin: ZheJiang , China (Mainland)
Certificate: ISO9001:2008
Bore forming: Made by CNC centres
Unique Feature: Exquisite Workmanship
Bore Size: Meet inch dimension
Invertory: In stock
Spider color: Red (Green and Yellow selected)
Model Number:flexible shaft coupling for 3D printer
inner Bore Dmin: 3-14mm
Inner Bore Dmax: 10-45mm
Diameter: 30mm
Length: 20-114mm
Allowable speed: 15200min-1
Invertory: In stock
Features:
1. Light weight, smal  moment of inertia and high torque.
2. Getting  the drive vibration buffer, and absorbing the impact generated by motor's uneven operation
3. Effectively correcting  the installation deviation of axial and radial and angular
Your kind response of below questions will help us to recommed the most suitable model to you asap.
1.Are you looking for JM type(setscrew) or JM-C type(clamp)?
2.What is coupling outer dimeter size?
3.What is coupling inner bore size and length?
4.What is coupling material(aluminium or Stainless steel )?
Dimensions:
  Model

 

Inner Diameter
Outer
Diameter
Length
Torque(N.M.)
D1
D2
Min.
Max.
Min.
Max.
JM14
3
7
3
7
14
22
0.7
JM16
3
7
3
7
16
22
0.7
JM20
4
10
4
10
20
30
1.7
JM25
4
12
4
12
25
34
1.7
JM30
5
16
5
16
30
35
1.7
JM40
6
24
6
24
40
66
4.0
JM55
8
28
8
28
55
78
4.0
JM65
10
38
10
38
65
90
15.0
JM80
12
45
12
45
80
114
15.0
JM95
14
55
14
55
95
126
15.0
JM105
15
62
15
62
105
140
15.0
JM120
20
74
20
74
120
160
32.0
JM135
22
80
22
80
135
185
32.0
 
Applications for flexible couplings: 
Power transmission to industrial equipment such as pumps, gear boxes, compressors, blowers, mixers, and conveyors; various mechanical and hydraulic fields
Packaging Details:
Wooden or ply cases for export standard or according to the customers
Delivery Detail:3-5 days after receiving the 30% deposit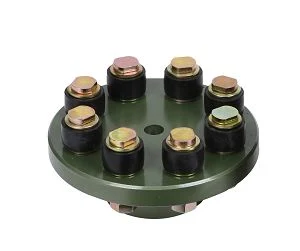 How does a flexible coupling deal with backlash and torsional stiffness?
A flexible coupling deals with backlash and torsional stiffness in the following ways:
Backlash: Backlash refers to the play or clearance between mating teeth in mechanical systems. In certain couplings, such as gear couplings, some degree of backlash is unavoidable due to the space between the teeth. However, flexible couplings with elastomeric or beam-type elements typically have minimal to no backlash. The flexibility of these elements allows them to maintain continuous contact and transmit torque smoothly without any gaps or play between components.
Torsional Stiffness: Torsional stiffness is the ability of a coupling to resist rotational deformation or twisting under torque. It is essential to have adequate torsional stiffness in some applications to ensure accurate motion transmission and responsiveness. Flexible couplings exhibit a balance between torsional stiffness and flexibility. While they allow for a degree of angular and parallel misalignment, they still possess sufficient torsional stiffness to transmit most of the torque efficiently. This characteristic helps maintain the precision of motion control systems and prevents power losses due to deformation.
The design and materials used in flexible couplings contribute to their ability to address both backlash and torsional stiffness effectively. Here are some key features:
Elastomeric Elements: Couplings with elastomeric elements, such as rubber or polyurethane, provide excellent flexibility to absorb misalignments and dampen vibrations. They also exhibit minimal backlash as the elastomeric material maintains continuous contact between the coupling components.
Beam-Type Couplings: Beam-type couplings use thin metal beams to transmit torque. These couplings offer high torsional stiffness while still accommodating misalignments. The beams can flex slightly under torque, absorbing shocks and compensating for misalignment without compromising torsional rigidity.
Composite Couplings: Some flexible couplings use composite materials that combine the advantages of different materials to achieve specific performance characteristics. These composites can offer low backlash and precise torsional stiffness, making them suitable for demanding applications.
High-Quality Manufacturing: The precision manufacturing of flexible couplings ensures that components fit together with minimal clearances, reducing backlash. Additionally, high-quality materials contribute to better torsional stiffness and overall performance.
Overall, flexible couplings strike a balance between flexibility to accommodate misalignments and sufficient torsional stiffness to transmit torque efficiently. By effectively addressing backlash and torsional stiffness, these couplings contribute to the smooth and reliable operation of various mechanical systems.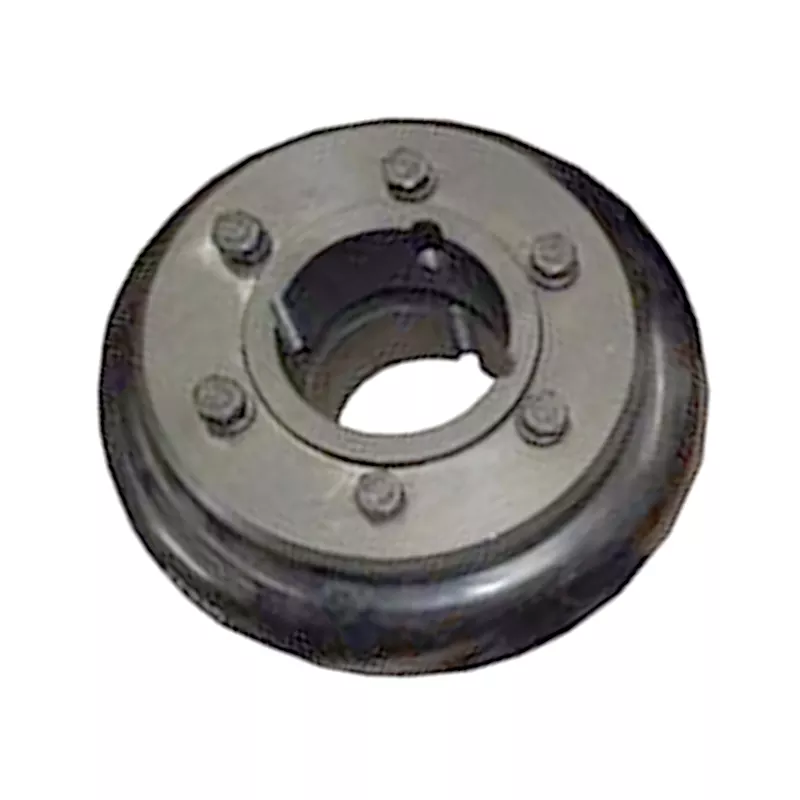 Can flexible couplings be used in high-temperature environments, such as furnaces and kilns?
Flexible couplings can be used in high-temperature environments, such as furnaces and kilns, but the selection of the appropriate coupling is crucial to ensure reliable performance and longevity under these extreme conditions. Here are some key considerations:
Material Selection: The choice of materials is critical when using flexible couplings in high-temperature applications. Look for couplings made from heat-resistant materials that can withstand the elevated temperatures without experiencing significant degradation. Common materials used for high-temperature couplings include stainless steel, high-temperature alloys, and certain types of elastomers designed for heat resistance.
Lubrication: High temperatures can cause lubricants to break down or evaporate more quickly. Some flexible couplings may require specialized high-temperature lubricants to ensure smooth operation and reduce wear at elevated temperatures. Check the manufacturer's recommendations for lubrication in high-temperature environments.
Thermal Expansion: In high-temperature applications, the equipment and shafts may experience thermal expansion, leading to misalignment. Flexible couplings with higher misalignment capabilities may be necessary to accommodate these thermal effects and prevent additional stress on the system.
Torsional Stiffness: Consider the required torsional stiffness for the specific application. In high-temperature environments, couplings may experience changes in stiffness due to temperature variations. It is essential to choose a coupling with appropriate torsional characteristics for the intended operating temperature range.
Application Specifics: Evaluate the specific operating conditions of the furnace or kiln, including the maximum and fluctuating temperatures, vibration levels, and potential exposure to chemicals or other harsh elements. Choose a coupling that can withstand these conditions without compromising performance or safety.
Coupling Type: Different types of flexible couplings offer varying degrees of heat resistance and performance capabilities. For example, certain types of disc couplings or metal bellows couplings are more suitable for high-temperature environments due to their robust construction and resistance to heat.
Regular Maintenance: In high-temperature applications, couplings may be subject to more stress and wear. Regular inspection and maintenance are essential to monitor the coupling's condition, lubrication, and alignment to ensure it continues to function optimally in the challenging environment.
Overall, flexible couplings can be utilized in high-temperature environments, but it is vital to choose a coupling specifically designed and rated for these conditions. Working closely with coupling manufacturers and considering the specific demands of the application will help ensure that the selected coupling can handle the challenges posed by furnaces, kilns, and other high-temperature equipment, providing reliable power transmission and contributing to the overall efficiency and safety of the system.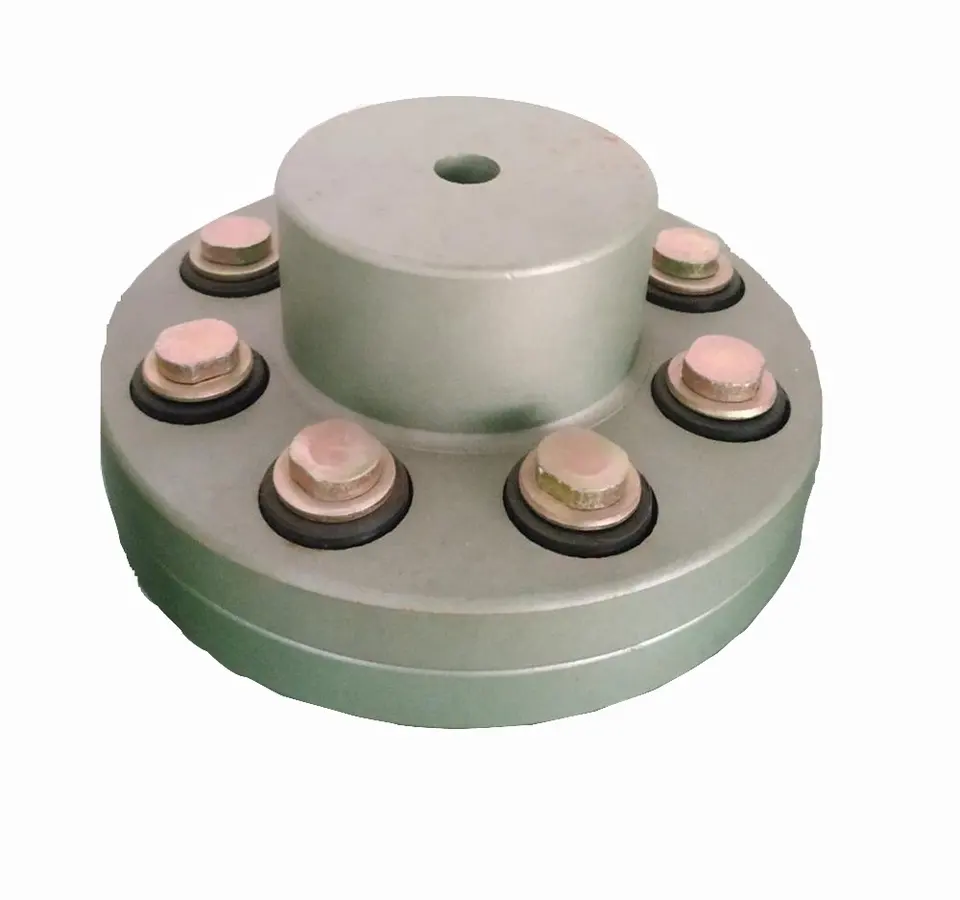 How do you select the appropriate flexible coupling for a specific application?
Choosing the right flexible coupling for a specific application requires careful consideration of various factors to ensure optimal performance, reliability, and longevity. Here are the key steps to select the appropriate flexible coupling:
Application Requirements: Understand the specific requirements of the application, including torque and speed specifications, misalignment conditions, operating environment (e.g., temperature, humidity, and presence of corrosive substances), and space limitations.
Torque Capacity: Determine the maximum torque that the coupling needs to transmit. Choose a flexible coupling with a torque rating that exceeds the application's requirements to ensure a safety margin and prevent premature failure.
Misalignment Compensation: Consider the type and magnitude of misalignment that the coupling needs to accommodate. Different coupling designs offer varying degrees of misalignment compensation. Select a coupling that can handle the expected misalignment in the system.
Vibration Damping: If the application involves significant vibrations, choose a flexible coupling with good damping properties to reduce vibration transmission to connected equipment and improve system stability.
Environmental Factors: Take into account the environmental conditions in which the coupling will operate. For harsh environments, consider couplings made from corrosion-resistant materials.
Torsional Stiffness: Depending on the application's requirements, decide on the desired torsional stiffness of the coupling. Some applications may require high torsional stiffness for precise motion control, while others may benefit from a more flexible coupling for shock absorption.
Cost and Life-Cycle Considerations: Evaluate the overall cost-effectiveness of the coupling over its expected life cycle. Consider factors such as initial cost, maintenance requirements, and potential downtime costs associated with coupling replacement.
Manufacturer Recommendations: Consult coupling manufacturers and their technical specifications to ensure the selected coupling is suitable for the intended application.
Installation and Maintenance: Ensure that the selected flexible coupling is compatible with the equipment and shaft sizes. Follow the manufacturer's installation guidelines and recommended maintenance practices to maximize the coupling's performance and longevity.
By following these steps and carefully evaluating the application's requirements, you can select the most appropriate flexible coupling for your specific needs. The right coupling choice will lead to improved system performance, reduced wear on equipment, and enhanced overall reliability in various mechanical systems and rotating machinery.



editor by CX 2023-08-09