Product Description
The Advantages of Quick Lock Pipe Couplings in Tunnel and Mine Slurry Systems
In the realm of tunnel and mine slurry systems, the choice of pipe couplings plays a crucial role in ensuring efficient and reliable operations. Among the various options available, quick lock pipe couplings have emerged as the preferred choice for many industry professionals. Today, we delve into the reasons behind this widespread adoption and shed light on the key benefits they offer.
One of the primary advantages of quick lock pipe couplings is their exceptional ease of installation. These couplings are designed to be quickly and securely connected, eliminating the need for complex and time-consuming procedures. This not only saves valuable time but also reduces labor costs, making them a cost-effective solution for tunnel and mine projects.
Furthermore, quick lock pipe couplings boast remarkable versatility. They can be easily adapted to various pipe sizes and materials, ensuring compatibility with different slurry systems. This flexibility allows for seamless integration into existing infrastructure, minimizing the need for extensive modifications or replacements.
Another key point to consider is the superior sealing capability of quick lock pipe couplings. The tight and reliable connection they provide prevents leakage, which is of utmost importance in tunnel and mine slurry systems. By minimizing the risk of slurry leakage, these couplings contribute to maintaining a safe and environmentally friendly working environment.
Moreover, quick lock pipe couplings exhibit excellent resistance to corrosion and wear. The harsh conditions often encountered in tunnel and mine operations can take a toll on equipment, but these couplings are specifically designed to withstand such challenges. Their durability ensures a longer service life, reducing maintenance requirements and enhancing overall system reliability.
We could provide Pipe coupling for quick connecting pipes, pressure up to 10Mpa:
| | |
| --- | --- |
| Item | Data |
| Size | DN200mm----DN700mm |
| Steel grade | ZG230-450 |
| MOQ | 10PCS |
| Usage | For tunnel's slurry pipe connecting |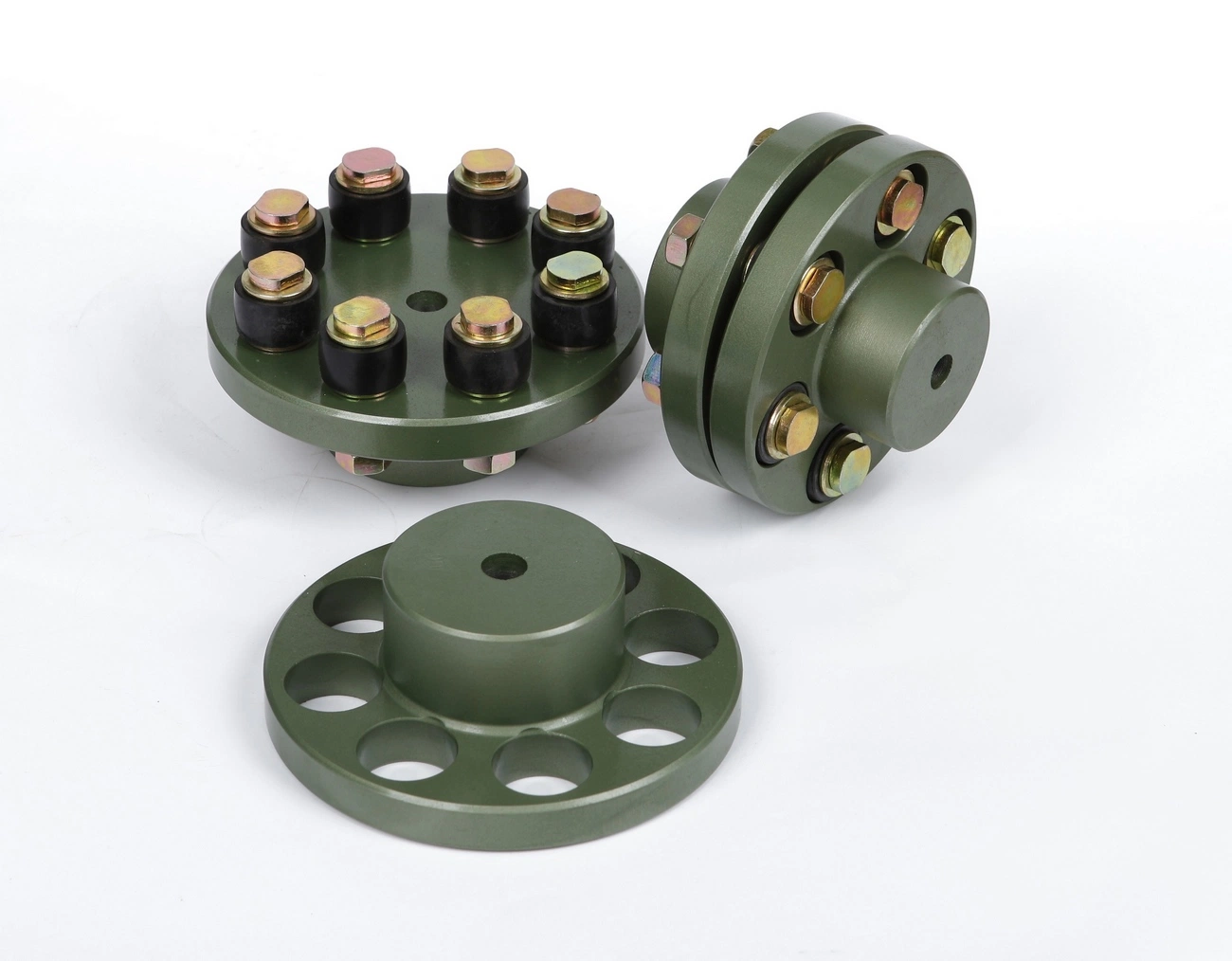 Can flexible couplings be used in food processing and pharmaceutical industries?
Yes, flexible couplings can be used in both the food processing and pharmaceutical industries under certain conditions. These industries have stringent requirements for equipment used in their processes, including hygienic design, cleanliness, and resistance to contamination. Here's how flexible couplings can be used in these industries:
Hygienic Design: In food processing and pharmaceutical applications, flexible couplings with hygienic designs are essential to prevent the accumulation of food particles, dust, or other contaminants. Stainless steel or FDA-approved materials are commonly used to ensure compliance with hygiene standards and ease of cleaning.
Cleanability: The equipment used in food processing and pharmaceutical industries must be easily cleanable to maintain product purity. Flexible couplings with smooth surfaces and no crevices or pockets that can trap particles are preferred.
Chemical Resistance: Some food processing and pharmaceutical applications involve the use of cleaning agents or chemicals. Flexible couplings must be resistant to these chemicals to prevent degradation and ensure long-term reliability.
Corrosion Resistance: In food processing and pharmaceutical environments, equipment is often exposed to washdowns and sanitizing solutions. Flexible couplings made of corrosion-resistant materials can withstand these conditions and maintain their performance over time.
Compliance with Standards: The food processing and pharmaceutical industries are subject to strict regulations and standards. Flexible couplings used in these industries should comply with relevant industry standards, such as FDA, EHEDG, or NSF standards.
Non-Toxic Materials: Flexible couplings used in direct contact with food or pharmaceutical products must be made of non-toxic materials that will not contaminate the process.
Resistant to Temperature Extremes: Some food and pharmaceutical processes involve extreme temperatures. Flexible couplings must be capable of withstanding high and low temperatures without compromising their integrity.
When selecting flexible couplings for food processing and pharmaceutical applications, it is essential to work closely with manufacturers and suppliers who understand the industry's unique requirements. Customized solutions may be necessary to ensure that the couplings meet the specific needs of the application and comply with industry standards.
Summary: Flexible couplings can be used in food processing and pharmaceutical industries when they meet the necessary hygiene, cleanability, chemical resistance, corrosion resistance, compliance with standards, and temperature resistance requirements. Proper selection and application of flexible couplings can contribute to the efficiency and reliability of equipment in these critical industries.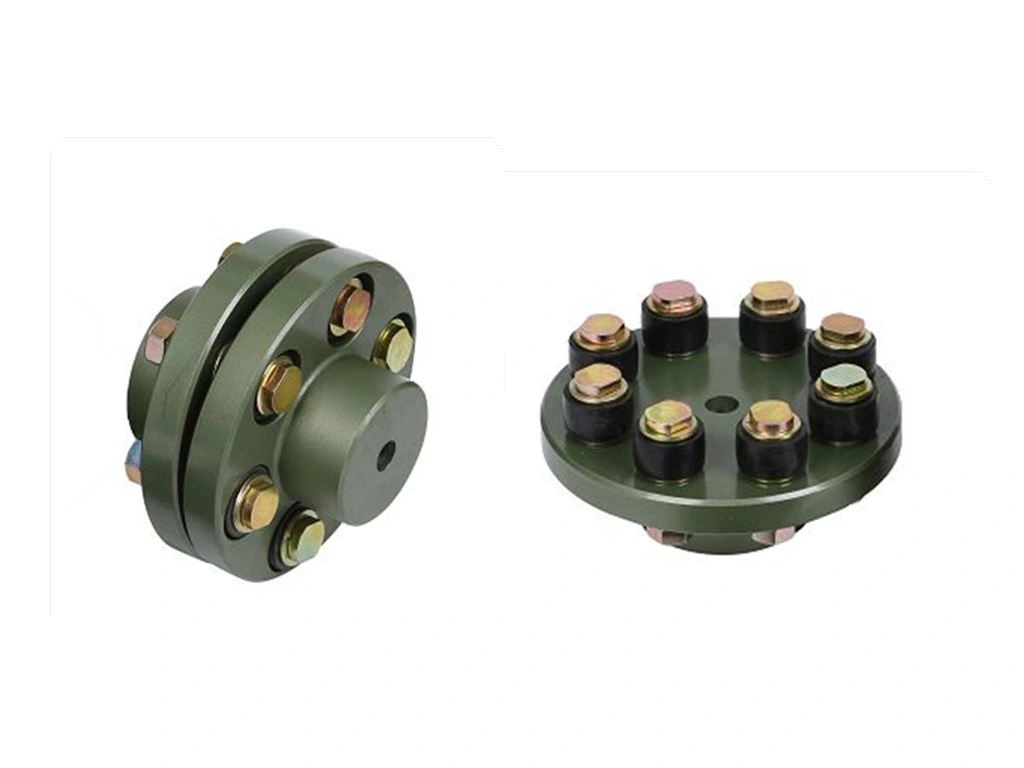 What are the maintenance intervals and practices for extending the life of a flexible coupling?
Proper maintenance of a flexible coupling is essential to ensure its longevity and reliable performance. The maintenance intervals and practices for flexible couplings may vary depending on the coupling type, application, and operating conditions. Here are some general maintenance guidelines to extend the life of a flexible coupling:
Regular Inspection: Conduct visual inspections of the coupling regularly to check for signs of wear, damage, or misalignment. Look for cracks, tears, corrosion, or any other visible issues.
Lubrication: Some flexible couplings may require periodic lubrication to reduce friction and wear. Refer to the manufacturer's guidelines for the appropriate lubrication type and schedule.
Alignment Checks: Ensure that the connected shafts remain properly aligned. Misalignment can lead to premature wear and failure of the coupling and other components.
Torque Monitoring: Monitor the torque levels in the system and ensure they are within the coupling's rated capacity. Excessive torque can overload the coupling and cause damage.
Temperature and Environmental Considerations: Ensure that the operating temperatures and environmental conditions are within the coupling's specified limits. Extreme temperatures, aggressive chemicals, or corrosive environments can impact the coupling's performance.
Inspection After Shock Loads: If the system experiences shock loads or unexpected impacts, inspect the coupling for any signs of damage immediately.
Replace Damaged or Worn Couplings: If any damage or wear is detected during inspections, replace the flexible coupling promptly to avoid potential failures.
Periodic Re-Tightening: For certain coupling designs, periodic re-tightening of fasteners may be necessary to maintain proper clamping force.
Follow Manufacturer's Guidelines: Always follow the maintenance instructions provided by the coupling manufacturer. They can provide specific recommendations based on the coupling model and application.
It is crucial to develop a maintenance plan specific to the application and coupling type. Regularly scheduled maintenance, adherence to recommended practices, and proactive inspection can help identify issues early and prevent costly breakdowns. Additionally, record-keeping of maintenance activities can provide valuable data on the coupling's performance and aid in future maintenance decisions.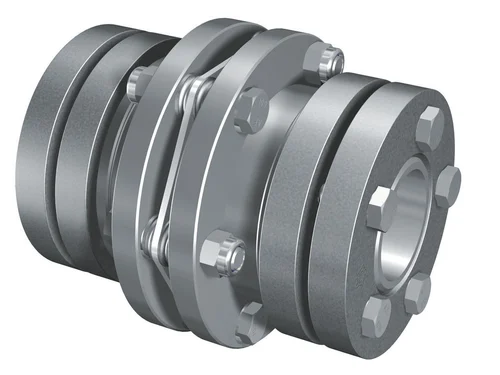 Are there any limitations or disadvantages of using flexible couplings?
While flexible couplings offer numerous advantages, they do come with some limitations and disadvantages that should be considered when selecting them for specific applications. Here are some of the common limitations and disadvantages of using flexible couplings:
Torsional Stiffness: Flexible couplings provide some level of torsional flexibility, which is advantageous in many applications. However, in systems that require high precision and minimal angular deflection, the inherent flexibility of the coupling may not be suitable. In such cases, a rigid coupling may be more appropriate.
Limitation in High-Torque Applications: While some flexible couplings can handle moderate to high torque levels, they may not be as well-suited for extremely high-torque applications. In such cases, specialized couplings, such as gear couplings, may be required to handle the high torque demands.
Temperature Limitations: The performance of certain flexible coupling materials, especially elastomers and plastics, may be affected by extreme temperature conditions. High temperatures can lead to premature wear and reduced lifespan of the coupling, while low temperatures may result in reduced flexibility and potential brittleness.
Chemical Compatibility: Certain flexible coupling materials may not be compatible with certain chemicals or substances present in the application's environment. Exposure to chemicals can cause degradation or corrosion of the coupling material, affecting its performance and lifespan.
Installation and Alignment: Flexible couplings require proper installation and alignment to function effectively. If not installed correctly, misalignment issues may persist, leading to premature wear and reduced performance. Aligning the shafts accurately can be time-consuming and may require specialized equipment and expertise.
Cost: In some cases, flexible couplings may be more expensive than rigid couplings due to their more complex design and use of specialized materials. However, the cost difference is often justified by the benefits they offer in terms of misalignment compensation and vibration damping.
Service Life: The service life of a flexible coupling can vary depending on the application's conditions and the quality of the coupling. Regular maintenance and timely replacement of worn or damaged parts are essential to ensure the coupling's longevity and prevent unexpected failures.
Despite these limitations, flexible couplings remain highly valuable components in a wide range of applications, providing efficient torque transmission and compensating for misalignment. Proper selection, installation, and maintenance can help mitigate many of the disadvantages associated with flexible couplings, ensuring their reliable and long-lasting performance in various mechanical systems.



editor by CX 2023-09-01