Product Description
GR65 100HP red color coupling flexible connection made in HangZhou jiubei
Star plum CZPT pad coupling elastomer GR65 8 angle glue
Air Compressor flexible coupling rubber coupling element GR65
GR19
GR24
GR28
GR38
GR42
GR48
GR55
GR65
GR 75
GR90
GR 100
GR 110
Quick Details
Place of Origin:
ZheJiang , China (Mainland)
Brand Name:
OEM
Application:
Screw Air Compressor
Material:
rubber
Dimension:
8*10*10cm
Weight:
0.1kg
MOQ:
1pc
Package:
neutral packing
Color:
red
Warranty:
1 Year
Delivery Time:
1-3 working days after received your payment
Type:
GR24//38/42/65/75 Rubber Coupling
Supply Ability
Supply Ability:
10000 Piece/Pieces per Month
Packaging & Delivery
Packaging Details
Package each product with blank packing for Rubber coupling 
Delivery Time 
1-3 working days after received your payment for Rubber coupling
Port
HangZhou,hongkong port
 
They have excellent vibration dampening capability and high-misalignment capacity, providing extended life to connected equipment. The couplings offer a replace-in-place design for quick installation and replacement.
 
Feature •
 
Avoiding impulsive load, high efficient driving and reliable operation • Install or remove the element radially and eady of maintenance for shaft seal
 
Procedure of flexible coupling
 
Claw type surface to surface design, has the function of protecting, vibration and shock can produce effective damping and reduce the running in process. Claw type teeth 2 sleeve are offset in the circumferential direction, in the gap in a quincunx elastic body of involute. When small deviations in the installation, the elastic body avoids the stress concentration. Can effectively compensate the axial, radial and angular displacement. Column pin coupling elastomer old-fashioned type of large volume, shear effect, easy to damage, while the elastic body new claw type couplings only under the extrusion pressure, so it can withstand greater load, better wear resistance, longer service life. And both the level of installation, and can be installed vertical.
 
Characteristics of coupling products:
 
1, Has the advantages of simple structure, stable performance, stable operation
2, Three component structure, easy installation and maintenance.
3, Hub and elastic body, a variety of materials to choose from, to ensure that all can work stably in various environments.
4, Using a surface matching claw type shaft hub and involute arc elasticity, can avoid the stress concentration, the effective transmission of higher torque, more resistant to abrasion, longer service life. A small protuberance pad 5 elastic body, can isolate the metal shaft hub contact in coupling installed, effective insulation, no need of lubrication. Coupling of deviation of the remedy is deformation occurs through the elastic force at the finish.
 
Features
1, We can provide OEM service of het exchangers totally according to customers'requirement.
2, We can print logo according to buyers' requirement.
3, We have been qualified by ISO9001:2000 since 2004. 4
, We has exported to many countries, such as Korea, USA, etc.
 
screw air compressor flexible coupling 
with high quality and low price 
Material:Rubber 
                             Business scope
Mechanical Seal :
 
Temperature Sensor
Pressure Sensor
 
Maintenance Kits
Solenoid Valve
Thermostatic Valve
 
Air intake
Wheel Gear
 
Pressure Maintaining   Valve
Air Filter
Oil Separator
Oil Filter
 
Oil Level Indicator
Circuit Board Master Control
Air intake valve
Used air compressor
Air-end
Oil level indicator
No
Model
Gas displacement m3/min
Power(kw)
 7.5bar
 8.5/8bar
10bar
13bar
1
GA5P FM
0.9
0.8
0.7
0.5
5
2
GA7P FM
1.2
1.1
1
0.8
7
3
GA11P FM
1.7
1.6
1.5
1.2
11
4
GXe15P FM
2.58
2.36
2.18
1.81
15
5
GXe18P FM
3.15
3.01
2.61
2.23
18
6
GXe22P FM
3.61
3.5
3.1
2.7
22
7
GAe11P
2
1.9
1.6
1.2
11
8
GAe15P
2.7
2.5
2.3
1.9
15
9
GAe18P
3.3
3.1
2.7
2.3
18
10
GAe22P
3.8
3.7
3.3
2.8
22
11
GAe26P
4.3
4
3.7
3.1
26
12
GAe30P
4.8
4.5
4.3
3.7
30
13
GA11+P
2.1
2
1.8
1.5
11
14
GA15+P
2.8
2.6
2.4
2
15
15
GA18+P
3.5
3.3
2.9
2.5
18
16
GA22+P
4.1
3.9
3.5
3
22
17
GA26+P
4.8
4.6
4.2
3.6
26
18
GA30P
5.4
5.2
4.8
4.1
30
19
GA30+AP
6.1
6.0(8bar)
4.8
3.9
30
20
GA37AP
6.4
6.3(8bar)
5.6
4.5
37
21
GA37+AP
7.1
6.9(8bar)
5.9
4.9
37
22
GA45AP
7.7
7.3(8bar)
6.5
5.5
45
23
GA45+AP
8.6
8.0(8bar)
7.3
6.1
45
24
GA55AP
10
9.3(8bar)
8.6
7.4
55
25
GA55+(A/W)P
10.6
10.1(8bar)
8.7
~~~
55
26
GA75AP
13.1
12.3(8bar)
11
9.7
75
27
GA75+(A/W)P
14.7
13.8(8bar)
12.2
10.2
75
28
GA90(A/W)P
16.2
15.6(8bar)
14.1
12
90
Table 2
 
 
 
 
 
 
No
Model
Gas displacement m3/min
Power(kw)
 7.5bar
 8.5bar
10bar
14bar
1
GA90-(W)
16.8
15.8
14.4
11.1
90
2
GA110(W)
20
18.8
17
13.9
110
3
GA132(W)
24.1
22.9
21
16.8
132
4
GA160(W)
30.4
28.9
26.8
21.7
160
No
Model
Gas displacement m3/min
Power(kw)
 7.5bar
 8.5bar
10bar
13bar
5
GA200(W)
36.1
34
30.7
26.1
200
6
GA250(W)
43.7
41.7
37.8
31.7
250
7
GA315(W)
55
52
48
 
315
8
GA355(W)
60
57
53
46
355
FAQ
1. What's Minimum Order Quantity of your air compressor part?
the MOQ is 1pc, need you pay for the delivery cost.
2. What's kind of your packaging for the air compressor part?
neutral packing or brand pack as your requirement
3. Could I get some samples? How could i pay the sample payment?
yes, we can provide sample, but not free.
payment: paypal, westunion ,TT
4. How long is your Delivery Lead Time ?   
If there is stock, the lead time is about 2 WORKING DAYS after we get the payment, if need to be produced, it depens.
5. Could you Calculate the shipping cost for me?
Yes, we are honored to do that for you! Before the freight , please well let us know which seaport or airport near your place.
 
6. what's the delivery way?
shipping way: air freight, express, sea
HongKong CZPT Industry Limited
HangZhou City CZPT Compressor Part Co.,Ltd.
Miss Cindy

 
| | |
| --- | --- |
| Connection: | Female |
| Structure: | Vertical |
| Flexible or Rigid: | Flexible |
| Material: | Plastic |
| Standard: | Standard |
| Function: | Connector |
Customization:

Available

|

Customized Request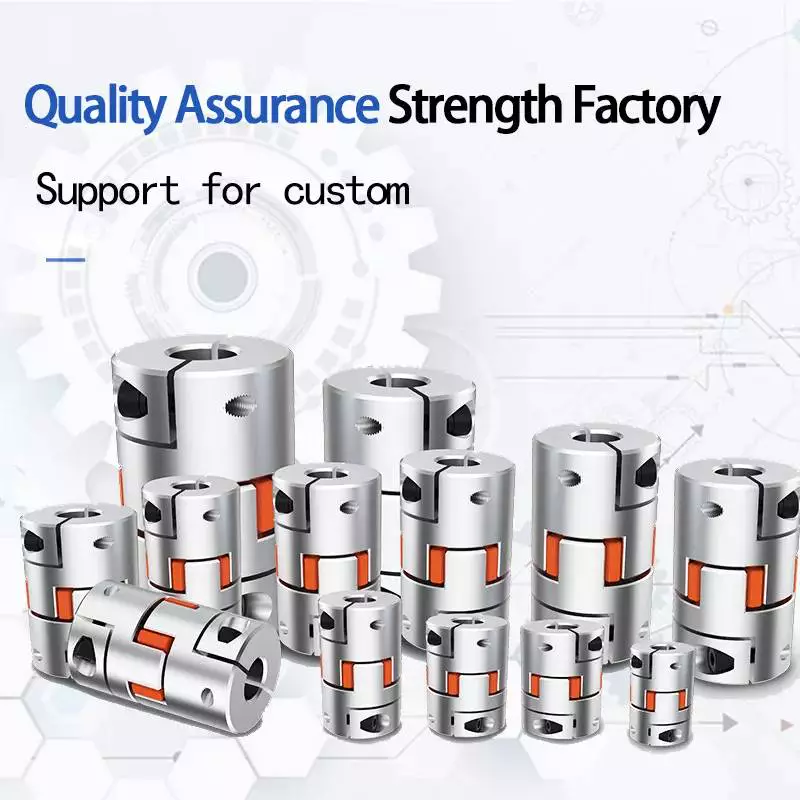 Understanding the Different Types of Couplings
A coupling is a device that joins two rotating shafts together. It transmits power from one to the other and is designed to allow some amount of end-movement and misalignment. It is a simple mechanism that is extremely common in many industries. Learn more about couplings in this article.
Flexible coupling
When choosing the correct flexible coupling for your application, there are several factors to consider. One of the most important factors is backlash, which is the amount of rotational play introduced by moving parts. Other factors to consider include lubrication and accessibility for maintenance. Choosing the right flexible coupling can be challenging, but it is possible to find the right fit for your specific application.
A flexible coupling is an excellent choice for applications that require high alignment accuracy, which is essential for reliable system performance. These couplings can compensate for angular and parallel misalignment, ensuring proper positioning between the driving and driven shafts. In addition, flexible couplings are more affordable than most traditional couplings.
The most common flexible coupling is the elastomeric type, which uses a resilient material to transmit torque. These couplings can be made of plastic or rubber. In either case, they can be relatively lightweight compared to other types of couplings. Elastomeric couplings can also be used for high-speed applications.
Another important factor to consider when selecting the best Flexible Coupling is the pipe you're connecting. Some couplings are easier to install than others, and some even have tapered edges to make them slide easily on the pipe. Regardless of the choice you make, it's crucial to remember that proper installation is critical for reliability and safety.
CZPT coupling
An CZPT coupling is a flexible, mechanical coupling that features a high degree of angular misalignment and eccentricity. They are available in different lengths, with MOL being the longest. They are ideal for applications that involve high parallel misalignment, limited assembly access, electrical insulation, and other conditions.
CZPT couplings are a versatile type of coupling, and they are often used to connect parallel shafts. They work by transmitting torque from one to the other using the same speed and rotation mechanism. They are available in various materials, including aluminum, brass, and polymers. In addition, they can work under high temperatures.
One of the main benefits of using an CZPT coupling is the fact that it does not require the use of a gearbox. These couplings are flexible, and their design allows them to cope with misalignment problems that may occur in power transmission applications. They are also able to absorb shock.
Another advantage of CZPT couplings is that they are suitable for systems with low-to-medium amounts of shaft misalignment. Because their friction is limited to the surface of the hubs, they are able to accommodate low bearing loads. CZPT couplings can also be used in systems with limited shaft access, since the disks are easily removed.
Clamped coupling
Clamped couplings are designed to provide a high-strength connection between two objects. A standard coupling has two parts: a nipple and a clamp sleeve. Each part is designed in such a way as to cooperate with each other. The sleeve and clamp are made of rubber. A reinforcing braid is often used to protect the exposed steel braid from rusting.
PIC Design provides a wide variety of standard clamping couplings for many different industries. These include medical, dental, military, laboratory, and precision industrial control equipment. They have a simple design that makes them ideal for these applications. Clamped couplings are also available for custom manufacturing. These couplings are available in metric, inch, and Metric.
The most common type of clamp coupling is a hose clamp. This type of coupling is used to connect two hoses or piping units. It consists of two conical binding sleeves that fit into the ends of the two parts. The coupling is then tightened with a screwdriver. It's a versatile coupling because it allows two piping units or hoses to be joined together.
Another type of clamp coupling is the two-piece clamp coupling. The two-piece design allows for a quick and easy installation. Unlike other types of couplings, the clamp coupling is not necessary to remove the bearings before installing it. Its keyway is designed with shims in place so that it fits over the shaft. These couplings are available in different sizes, and they are made of steel or dutile iron.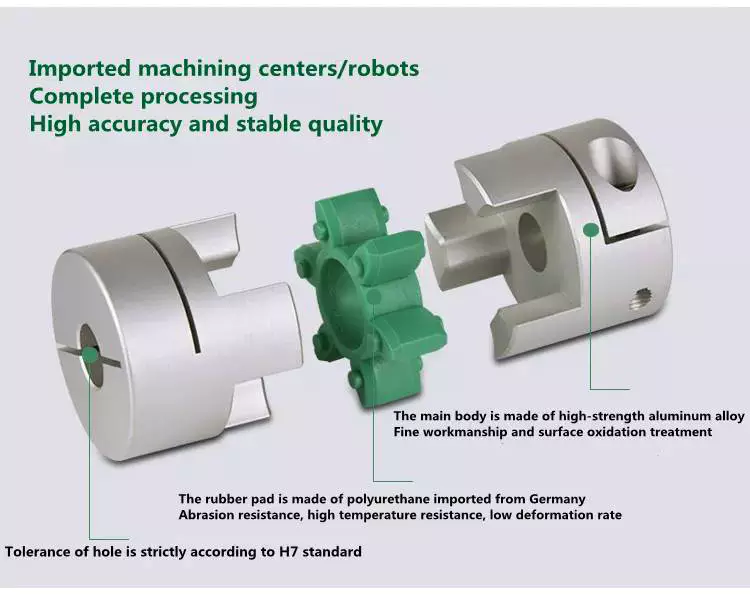 Helicoidal coupling
Helicoidal coupling is a form of nonlinear coupling between two molecules. It occurs when the molecules in a double helix are subjected to oscillations. These oscillations can occur either in the right or left-handed direction. These oscillations are called solitons. Helicoidal coupling can provide quantitative or qualitative support to a structure, such as an electron.
Split Muff coupling
The Split-Muff Coupling market report provides detailed market analysis and key insights. The study covers the market size, segmentation, growth and sales forecast. It also examines key factors driving the market growth and limiting its development. The report also covers current trends and vendor landscapes. Therefore, you can get a deep understanding of the Split-Muff Coupling industry and make the right business decisions.
The report also provides data on the competitive landscape and the latest product and technology innovations. It also provides information on market size, production and income. It also covers the impact of the COVID-19 regulations. The market report is a valuable resource for companies looking to expand their businesses, or to improve existing ones.
In terms of application, Split-Muff Couplings can be used in light to medium duty applications. They are shaped like a semi-cylindrical disc that fits over a shaft. Both parts are threaded for assembly and disassembly. It can be disassembled easily and quickly, and can be used for medium to heavy-duty applications with moderate speeds.
Split Muff couplings are the most popular type of couplings for transferring wet and abrasive materials. Their flanged end fits on most major brands of smooth material muff hoses. In addition, this type of coupling is corrosion-resistant and easy to install. It also does not require any adjustments to the drive shaft's position.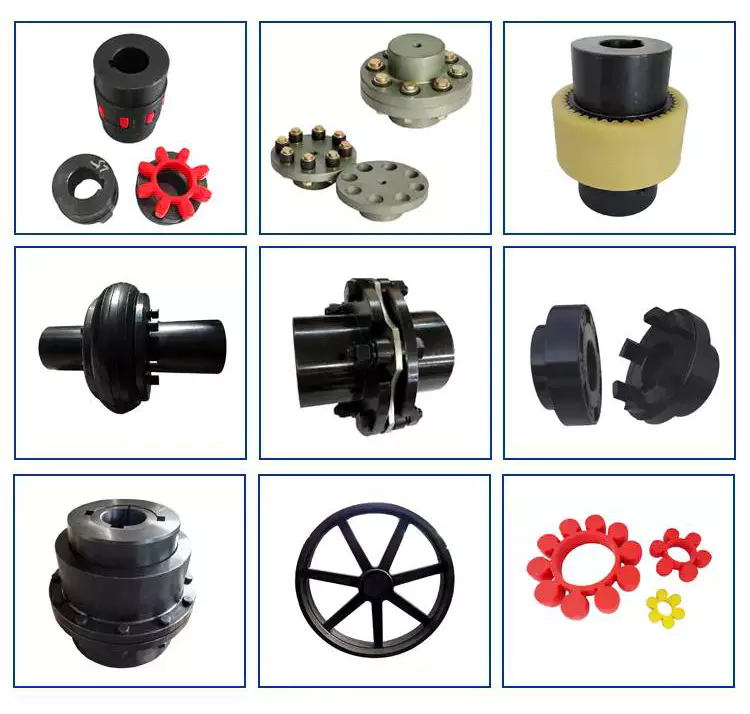 Flexible beam coupling
The Flexible beam coupling is one of the most popular types of couplings in the industry. It is comprised of two sets of parallel coils separated by a solid member, and it offers a wide range of torsional stiffness. These couplings are made of aluminum alloy or stainless steel. They offer excellent flexibility and are less expensive than many other types of couplings. They also require zero maintenance and can tolerate shaft misalignment.
Beam couplings are categorized into two types: helical and axial. The former is characterized by a high degree of flexibility, while the latter is used to compensate for higher misalignment. Both types are suitable for small torque applications and are available in a wide range of shaft sizes.
Flexible beam couplings are available in metric and US sizes, and feature a variety of options. They feature stainless steel or aluminum materials and are highly durable and corrosion-resistant. They also offer high torque capacities and excellent fatigue resistance. Flexible beam couplings are available with a wide range of options to meet your unique application needs.




editor by CX 2023-07-07